---
Put Your Best Foot Forward
Prepare and research the right job for you.
---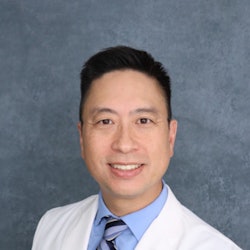 Are you the right person for the job? You may have the education and the experience, but pitching yourself to an employer may be the hardest part of your career. Gene C. Liu, MD, MMM, president of Cedars-Sinai Medical Group and director of academic otolaryngology at Cedars-Sinai Medical Center in Los Angeles, California, has learned a few tips and tricks for a successful job search throughout his career. Dr. Liu is the moderator for Wednesday's session, "Mastering the Job Search: Get the Job You Want."
Dr. Liu's first tip is be prepared. Sadly, Dr. Liu said, job seekers have a knack for sabotaging themselves without even knowing it. That's a function of not being prepared and not doing your homework for the job you want. 
"Many candidates go into job searches without having really sorted through what they are really looking for or what would make them happy. They aren't honest with themselves about what are really dealbreakers, what aren't. Think wants versus needs versus it doesn't really matter," he said. "Check with your family and loved ones to see what their dealbreakers are. Not doing your due diligence on the job, the institution, the interviewer, etc. demonstrates a lack of true interest, a lack of thoroughness and attention to detail, a lack of initiative—or all the above." 
Another misstep, according to Dr. Liu, is focusing too much on yourself and what you want, without any consideration of what the job or institution may need and how best to align the two. 
The session applies to every career stage and will provide attendees with tips for avoiding common mistakes that can derail your job search, lessons on how to optimize your chances of getting the job you want, and training on how to ask difficult or awkward questions during the hiring process. 
Preparing is simpler than you might think, he said. It requires research and your own introspection. Decide why you are interested in the job and show it. Determine what's important, such as partnerships, growth opportunities, ancillary revenue opportunities, shareholder opportunities, and more. 
"You absolutely should ask questions. Not asking questions is a red flag. But don't ask what you can easily google," Dr. Liu said. "It's all about how you ask and when you ask. For example, a better approach to inquire about salary might be to say, 'Can you tell me about the compensation model?' versus 'How much will I make?'" 
Ultimately, Dr. Liu reminds job seekers that fundamentals and manners never go out of style. 
"Be nice to everyone, be prepared, and don't burn bridges," he said. 
The expert panel, representing academic chairs, a managing partner of a large private practice, and president of a multispecialty group, includes Richard D. Thrasher, MD, Masayoshi Takashima, MD, and Cherie-Ann O. Nathan, MD.