---
Great Debates
There is something for everyone during this year's expanded Great Debates series.
---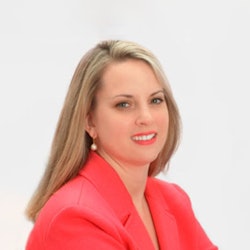 Earlier this year, the Annual Meeting Program Committee (AMPC) education track leaders collaborated with the AAO-HNSF Education Committees and associated subspecialty societies to identify contentious issues that deserve more collective focus and deliberation as well as hand pick prominent thought leaders who can push these discussions forward via structured debate.
That collaboration resulted in 12 Great Debates, which are scheduled to take place at the AAO-HNSF 2023 Annual Meeting & OTO Experience, with experts presenting their opinions on both sides of a controversial topic. The topics range from the business of medicine to new approaches for surgical procedures to professional and personal development.
"Throughout our training and on a daily basis, we encounter various complex clinical scenarios related to diagnoses and treatment as well as ethical dilemmas. Unfortunately, there is often a lack of standard answers to many of the clinical challenges we encounter," said Cecelia Damask, DO, AAO-HNSF Annual Meeting Program Coordinator-elect. "In order to arrive at a thoughtful decision, we have to critically appraise the specific context, past practices, and the literature to arrive at a thoughtful decision about how to best proceed." 
The scheduled Great Debates will allow attendees to sort through and consider different perspectives regarding these contentious issues and structure responses. 
"The process of debate demands that we consider multiple viewpoints and reflect upon those arguments before arriving at a reasoned opinion about a topic. I believe that the cross-subspecialty debates are ideal for this format. The attendees will hear two viewpoints about a topic and then will be able to draw their own conclusion about how to proceed," she said. 
Here are the 12 Great Debates with moderators and debate speakers.
Otology/Neurotology
Cholesteatoma Resection: Role of Endoscopic Versus Open Approaches
Sunday, October 1 | 2:15 – 3:15 pm | Music City Center, Ballroom B1
Co-Moderators: Bruce J. Gantz, MD, and Sarah E. Mowry, MD
Debate Speaker #1: John L. Dornhoffer, MD
Debate Speaker #2: George B. Wanna, MD
Professional and Personal Development
Work After Work, Is That Really OK?
Sunday, October 1 | 2:15 – 3:15 pm | Music City Center, Ballroom C1
Moderator: Sarah K. Wise, MD, MSCR
Debate Speaker #1: Dale A. Tylor, MD, MPH
Debate Speaker #2: Rahul K. Shah, MD, MBA
Rhinology/Allergy
Great Debates: Eustachian Tube Balloons: Full of Hot Air?
Sunday, October 1 | 2:15 – 3:15 pm | Music City Center, 205ABC
Moderator: Devyani Lal, MD
Debate Speaker #1: Edward D. McCoul, MD, MPH
Debate Speaker #2: Dennis S. Poe, MD, PhD 
Comprehensive Otolaryngology
Are We Over-Specialized? When Is Enough Training Enough?
Sunday, October 1 | 2:15 – 3:15 pm | Music City Center, Ballroom C2
Moderator: Andrew J. Tompkins, MD, MBA
Debate Speaker #1: C. Gaelyn Garrett, MD, MMHC
Debate Speaker #2: Ken Yanagisawa, MD
Pediatric Otolaryngology
To Drain or Not to Drain: Controversies in Pediatric Abscesses
Monday, October 2 | 10:45 – 11:45 am | Music City Center: Ballroom B1
Moderator: Jeffrey P. Simons, MD, MMM
Debate Speaker #1: Samantha Anne, MD, MS
Debate Speaker #2: Matthew Thomas Brigger, MD, MPH 
Sleep Medicine
Your Sleep Physician Should be an Otolaryngologist: A Pro/Con Debate
Monday, October 2| 10:45 – 11:45 am | Music City Center: 205ABC
Moderator: Colin T. Huntley, MD
Debate Speaker #1: David T. Kent, MD
Debate Speaker #2: Katherine K. Green, MD, MS
Facial Plastic and Reconstructive Surgery and Rhinology/Allergy
Septoplasty Versus Functional Rhinoplasty for Deviated Septum With Nasal Obstruction?
Monday, October 2 | 10:45 – 11:45 am | Music City Center: Ballroom C2
Moderator: David M. Yen, MD
Debate Speaker #1: Greg E. Davis, MD, MPH
Debate Speaker #2: Benjamin C. Marcus, MD
Laryngology/Brocho-Esophagology and Rhinology/Allergy
Mucous Wars
Tuesday, October 3 | 10:45 – 11:45 am | Music City Center: Ballroom B1
Moderator: Minka L. Schofield, MD
Debate Speaker #1: Thomas L. Carroll, MD
Debate Speaker #2: Sandra Y. Lin, MD 
Endocrine Surgery
Is Parathyroid Autofluorescence the New Operative Standard for Thyroid Surgery?
Tuesday, October 3| 10:45 – 11:45 am | Music City Center: 205ABC
Moderator: Elizabeth E. Cottrill, MD
Debate Speaker #1: Maisie L. Shindo, MD
Debate Speaker #2: Amanda L. Silver Karcioglu, MD 
Business of Medicine/Practice Management
Implications of the FTC Proposal to Ban the Non-Compete Clause
Tuesday, October 3| 10:45 – 11:45 am | Music City Center: Ballroom C1
Moderator: Amy Y. Chen, MD, MPH, MBA 
Debate Speaker #1: Jamie Litvack, MD, MS
Debate Speaker #2: Bevan Yueh, MD, MPH
Debate Speaker #3: Kelly Malloy, MD
Debate Speaker #4: Marion Couch, MD, PhD
Head and Neck Surgery
ctDNA: Is It Ready for Prime Time?
Tuesday, October 3 | 2:15 – 3:15 pm | Music City Center: Ballroom C2
Moderator: Jose P. Zevallos, MD, MPH
Debate Speaker #1: Daniel L. Faden, MD
Debate Speaker #2: Carole Fakhry, MD, MPH  
Patient Safety and Quality Improvement
"Top Doctors:" Pros and Cons of Commercial Doctor Ratings
Tuesday, October 3| 2:15 – 3:15 pm | Music City Center: Ballroom C1
Moderator: Cecelia E. Schmalbach, MD, MSc
Debate Speaker #1: Carol R. Bradford, MD, MS
Debate Speaker #2: Andres M. Bur, MD