---
Calling Out Around the World
International Day celebrates the global otolaryngology community.
---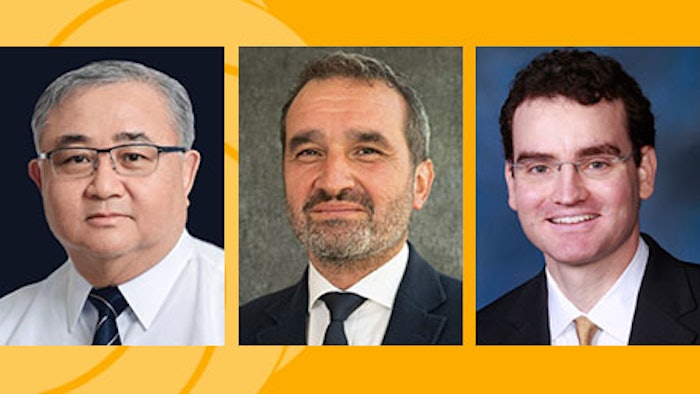 Monday is International Day at #OTOMTG23, and there are plenty of global-themed activities and events going on, including meetings, networking events, and International Symposium education sessions—all geared toward international attendees, and anyone interested in the global health.
Sheng-Po Hao, MD, Chair of the AAO-HNSF International Advisory Board (IAB), said the goal of International Day is to bring as many global viewpoints together as possible. 
"Providing Annual Meeting attendees with a global perspective on popular topics in otolaryngology is not only a great way to highlight the incredible work within the international OTO community," he said. "But it also offers a platform for physicians to stay up to date with groundbreaking research and best practices happening worldwide."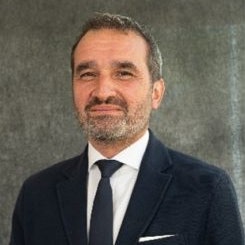 Highlights of Monday's International Program include the annual Eugene N. Myers, MD International Lecture on Head and Neck Cancer. Held from 10:45 – 11:45 am, in Music City Center, Ballroom C1, Guest Lecturer Francis Marchal, MD, will offer an update of various advancements in the understanding and management of salivary gland diseases, which have led to a paradigm shift of the treatment approaches.  
At the International Advisory Board (IAB) General Assembly, 1:30 – 2:45 pm, in Davidson Ballroom B, the global otolaryngology community will convene for a discussion focused on medical education as well other timely issues shared commonly by otolaryngologists worldwide. The IAB General Assembly serves as the voice of the international otolaryngology community. Dr. Hao said the General Assembly, "plays an important platform for mutual communication among the international delegates, international corresponding societies' members, and the AAO-HNS/F." 
At the IAB General Assembly, the global community will honor Eugene N. Myers,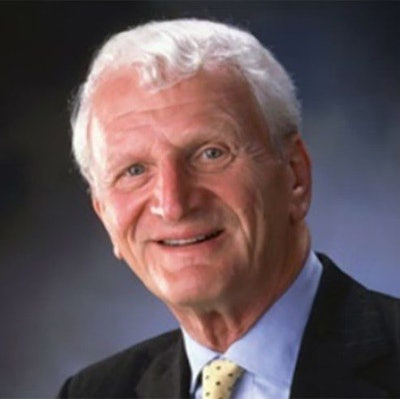 MD, AAO-HNS/F Past President (1995) and first AAO-HNSF International Coordinator (1996-2002), with the launch of the Eugene N. Myers, MD Global Education Fund, which was established to honor Dr. Myers' dedication to advancing otolaryngology and patient care worldwide. 
"Dr. Myers' endless contributions to the specialty have positively impacted the quality of patient care in nearly every part of the world," added Dr. Hao. "The Eugene N. Myers, MD Education Fund has been set up to honor a man who has given so much to so many." 
The fund will benefit the continuing education needs of otolaryngologists practicing in lower-income countries. Mark E. Zafereo, Jr., MD, AAO-HNSF Coordinator for International Affairs, said the fund celebrates Dr. Myers' achievements by helping physicians from lower-income countries access or offset costs associated with the  education resources and opportunities available through the AAO-HNSF. 
"We receive constant requests from our international otolaryngology community working in lower income countries, particularly young physicians, for financial assistance for global activities, including online content and meetings," Dr. Zafereo explained. "We envision that the Myers Global Education Fund will offset some of the financial burden for scholarship recipients, allowing them to participate more fully in AAO-HNSF education opportunities." 
Another highlight of the International Day Program is the first International General Session, which will be at 3:00 pm on Monday in Davidson Ballroom B and will focus on "Cochlear Implants, Device Technology Developments, and Establishing Worldwide Data Exchange." James C. Denneny III, MD, AAO-HNS/F Executive Vice President and CEO, will moderate a discussion featuring panelists from the U.S. Food and Drug Administration, the University of Iowa, Fundación Santa Fe De Bogota, and Vienna University Hospital.
If you reserved a complimentary ticket, you can cap off International Day by attending the International Reception on Monday from 5:00 – 7:00 pm at Acme Feed & Seed.
Dr. Zafereo said the reception will be a place to relax and reconnect with colleagues from around the globe while enjoying a true taste of Nashville—and a chance to show off their singing skills. 
"For many years, the International Reception at the AAO-HNSF Annual Meeting was a highlight for our international attendees," Dr. Zafereo said. "We are very excited to bring back this event in 2023 with an evening of food, drinks, and karaoke with our international friends." 
Note: The International Reception is a ticketed event with tickets reserved during the Annual Meeting registration process.  If you have a confirmed reserved ticket, please pick up your ticket at the International Registration Counter in the Main Registration Area in the Music City Center. This event has reached capacity/sold out.  
All attendees and guests must present a ticket to enter.