---
The Past, Present, and Future of Salivary Gland Treatment
A conversation with Francis Marchal, MD, Honorary Guest Lecturer of the Euguene N. Myers, MD International Lecture on Head and Neck Cancer.
---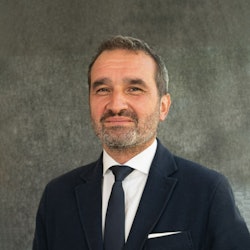 Francis Marchal, MD, is a world leader in sialendoscopy. He is a professor of otorhinolaryngology at Geneva University Hospital in Geneva, Switzerland, who has spent much of his career traveling and teaching courses about sialendoscopy around the world.
As this year's Honorary Guest Lecturer of Tuesday's Eugene N. Myers, MD International Lecture on Head and Neck Cancer, Dr. Marchal will explore the future of salivary gland treatment. But here, he talks about his work, how the field arrived where it is today, and where it could be headed tomorrow. 
Q: You have an extensive background in otorhinolaryngology. How did you come to focus on that specialty?
Dr. Marchal: Back in 1995, I was sent to Germany to get trained in head and neck ultrasound. Germany was ahead in this field, and I saw the possibility for including this in our Swiss curriculum. We organized the first course in 1999 in Geneva, and ultrasound is now part of the regular curriculum of ENT head and neck surgery in Switzerland. 
During this travel, I visited many ultrasound centers in Germany for short stays, including the ENT department at University Hospital in Erlangen, Germany, which was famous for extracorporeal shockwave lithotripsy of salivary stones. I saw physicians opening the floor of mouth to introduce blindly urologic baskets.
Having a cardiovascular background and the experience of percutaneous dilatation of femoral vessels to access the heart for the purpose of heart biopsies, I thought to myself, "Why not dilate the papilla instead of cutting it? And why not go in with a camera in the duct to avoid blind insertion of baskets?"
Returning to Geneva I borrowed a nude optic fiber from the Federal Polytechnic School of Lausanne (EPFL) and started working on the concept of minimal invasive diagnostic sialendoscopy, developing a diagnostic endoscope that could access the duct without cutting down the papilla, via a progressive dilatation with the help of specific dilators that I designed.
For interventional sialendoscopy, I added a sealed, empty tube and beveled the tip in order to access the duct without cutting the papilla and harming the patient. By doing so, the technique became really minimally invasive, as opposed to other techniques proposed at that time, that included a surgical opening of the floor of the mouth. I also designed specific baskets to adapt to the size of the working channel, as the existing baskets used in urology were far too large. I introduced the concept of balloon dilatation of strictures, developing specific balloons for this particular indication. 
Q: You've traveled the world teaching people about sialendoscopy. What got you started on that journey?
Dr. Marchal: Back in 1999, after having operated on over 100 cases of both parotids—where the technical difficulties due to the size of the duct were higher—and submandibular glands, the acceptance by the New England Journal of Medicine of the description of this new minimally invasive technique encouraged us to continue.
I was strongly convinced that this new technique would not take off just with papers (being written about it). We would need to prove to colleagues that it works and that it is worth it. One of the greatest challenges in medicine is to convince others that are doing the same thing that there is a different way to do it, and creating a course seemed the only solution. The Professor Heinz Stammberger courses that I had attended in 1995 influenced my vision. 
In 2001 I decided to organize a meeting specifically oriented toward salivary glands to present the technique to well-known salivary surgeons, among other surgeons. It was the first time a multidisciplinary salivary gland meeting was organized. I was convinced that science could only progress by uniting head and neck surgeons with basic scientists and researchers. This was the beginning of the Multidisciplinary Salivary Gland Society that we founded with professors and mentors Eugene N. Myers, MD, FRCS Edin (Hon), from Pittsburgh, Pennsylvania; Jonas T. Johnson, MD, also from Pittsburgh; Randall P. Morton, MBBS, MSc, FRACS, from Auckland, New Zealand; Patrick James Bradley, MBA, DCh, FRCS, from Birmingham, Great Britain; and Christopher J. O'Brien, AO, MS, MD, FRACS , from Sydney, Australia. 
To train colleagues, I designed a specific sialendoscopic hands-on course, using the pig head as a model. In order to  convince colleagues, I started inviting the "stars" of our specialty. The first American colleague invited was David W. Eisele, MD, who started promoting the technique overseas. Since 2001 more than 1,600 physicians from 57 countries have trained at the European Sialendoscopy Training Center. This great adventure has enabled a fantastic sialendoscopy family spirit over the years. There are now approximatively 400 centers practicing sialendoscopy in America and also several hundred all over the world.
Q: The title of your lecture suggests a paradigm shift in treatment approaches for salivary gland diseases. What is prompting that shift? How will it change treatment going forward?
Dr. Marchal: Sialendoscopy has been primarily designed to treat salivary stones. We have been confronted with strictures secondary to several pathologies such as Sjogren syndrome or juvenile recurrent parotitis, but also due to side effects of thyroid cancer radio-iodine therapy. The limitations remain associated with the size of the ducts and the instruments. Other important limiting factors include the fragility and the cost of the instruments.
One of the paradigm shifts observed is the drastic reduction—by 90%—of submandibular excisions associated with a significant decrease in morbidity, hospital stay, and ultimately costs. The actual main challenge is to continue to disseminate information and organize teaching, particularly in areas or countries where the technique is not yet available. This is why we decided to offer free training courses to these countries during our 32nd sialendoscopy hands-on course, which was held September 5-7, 2023, in Geneva.
I am very happy that the European Sialendoscopy Training Center has been endorsed by the American Head and Neck Society, the American Academy of Otolaryngology–Head and Neck Surgery, the International Federation of Head and Neck Oncologic Societies, the Multidisciplinary Salivary Gland Society, and the International Sialendoscopy Society (iSIAL) to propose a common acceptable training that could be organized throughout the world, and further validated by the iSIAL.
More generally speaking, I believe that our specialty will continue to be confronted with new techniques that do not have a specific training program, and that international societies will have the task to come together to propose standardized teaching and validate training programs. 
Q: What are some of the new trends and therapies for salivary cancer treatment we could be seeing in the coming years?
Dr. Marchal: The investigation of salivary glands has shown a drastic evolution within the last 30 years. The surgical treatment of salivary gland malignancies has also demonstrated a clear trend toward minimally invasive procedures regarding nerve preservation, reconstruction, and reduction in the extent of surgical resection. Irradiation has also shown a trend toward glandular preservation and function, with the advent of intensity-modulated radiation therapy, thereby increasing the quality of life of our patients, which is also nowadays measured with more precise tools. 
The recent update of the classification of salivary gland pathologies has also proven to be beneficial. Immunotherapies are giving hope for the future, as well as localized proton therapy. The eventual popularization of relocation of salivary glands might also be of interest, as well as the de-escalation and detoxification of treatments. Last but not least, proteomics of saliva, tissue engineering, and artificial intelligence might also help shape the future of the fascinating field of salivary glands.