---
Advocating for Pediatric Patients with ENT Disorders
Cotton-Fitton Endowed Lecturer in Pediatric Otolaryngology discusses completing the puzzle with social science and public policy.
---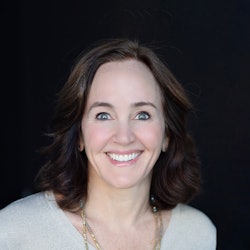 Dana L. Suskind, MD, is professor of surgery, pediatrics, and public policy at the University of Chicago in Illinois. She is also this year's Honorary Guest Lecturer of the Cotton-Fitton Endowed Lecture in Pediatric Otolaryngology, and on Tuesday morning, she will present on "Stepping Out of the OR: Observations from a Surgical Social Scientist."
As cofounder and codirector of the TMW Center for Early Learning + Public Health, Dr. Suskind helps to develop evidence-based interventions. These methods benefit parents, caregivers, clinicians, and researchers by enabling them to address early onset cognitive disparities through the power of language interactions. One of her goals is to have an impact on foundational brain development and improve education outcomes in preschool children, especially those living in poverty.
Dr. Suskind's presentation aims to educate the specialty about the critical role pediatric otolaryngologists play outside the hospital and clinic in advocating for patients who have ear, nose, throat, head, or neck disorders or diseases, and empowering those around them.
AAO-HNSF Meeting Daily News spoke with Dr. Suskind prior to arriving in Nashville to discuss Thirty Million Words Initiatives and other career highlights.
Q: Going back to the beginning of your career, how did you decide to specialize in otolaryngology and what interested you most about the area of pediatric cochlear implantation?
Dr. Suskind: Initially, I had the idea to be a brain surgeon, but that evolved during medical school. As I began to more deeply understand the relationship between hearing and the brain, I realized that practicing pediatric otolaryngology would honor both my fascination with the brain and my desire to help children thrive. And, as it turned out, my decision to become a pediatric head and neck surgeon was serendipitous because of the confluence of two historic medical events that ushered in a golden age for children who are born deaf.
The first was that the National Institutes of Health issued a new recommendation for all newborns to receive a hearing evaluation during the hospital screening process. This plummeted the average age of the diagnosis of deafness from three years to three months. The second was the approval of the cochlear implant in children. These two profound occurrences forever altered the course of my clinical and research career, while also significantly impacting the opportunities available to children born deaf or hard of hearing. 
Q: From there, what inspired you to establish the TMW Center for Early Learning + Public Health? 
Dr. Suskind: Shortly after I founded the Pediatric Cochlear Implant Program at the University of Chicago, I began to observe disparities between patients after their surgeries. Some excelled developmentally, others not at all. It was a troubling trend to observe, and, especially as someone who believed deeply in the power of cochlear implantation, I wanted to understand what was behind it. This put me on a trajectory outside the operating room. 
I discovered research that said by the time children reached their fourth birthday, there was a gap of roughly 30 million words between those who heard a lot of language and those who heard very little. This research wasn't perfect. Far from it. But it gave me a place to start. I set out to ensure that the parents of my patients—and all parents—knew that through the power of their words, they have the ability to build their children's brains. This led to the creation of the Thirty Million Words Initiative in 2010, which became the TMW Center for Early Learning + Public Health. My primary goal was—and still is—to help ensure healthy development in all children, not only those who were born deaf, and to give every child the ability to reach his or her potential, intellectually and emotionally. 
Q: What are some of the biggest lessons you've learned in the wide world of social science? 
Dr. Suskind: I quickly discovered how broadly and profoundly social and economic inequities impact families. The terms "health disparities" and "social determinants of health" relate to the fact that regardless of the disease, there are significantly worse outcomes for those born into poverty. 
In relation to my clinical practice, this means it takes more than the ability to hear sounds for language to develop. Cochlear implantation is a piece of the puzzle, but not the piece of the puzzle. Learning that sounds have meaning is the critical component. 
Q: How does public policy impact a child's foundational brain development? What are some of the barriers you've identified? 
Dr. Suskind: I like to say that the success and well-being of children depends on support for their parents. And the fact is, as a society, we have failed to support parents. All too often we've erected barriers in their way. The realities of a family's circumstances—work constraints, economic stresses, bad luck, or injustices they are subject to—have a direct impact on child development. These circumstances either allow for the brain-building power of talk to occur, or, if they limit the opportunities for engaging in conversation, they stifle it like weeds choking the growth of a garden. 
When I wrote my first book, Thirty Million Words: Building a Child's Brain, I thought that making sure people understood the powerful brain science of early childhood development would be enough to bring about meaningful change for children and families. But I was wrong. Real, essential change will only occur when there is a concerted, collective, national effort to bring it about. 
We have a culture that champions family values, and it's time we have public policies that protect and promote those values, including mandated parental leave and universal childcare. We must form a movement to support parents on their journey, so that we, as a society, can support the needs of early childhood.   
Q: Congratulations on being named the Honorary Guest Lecturer of the Cotton-Fitton Endowed Lecture in Pediatric Otolaryngology. What does it mean to be presented with this distinguished recognition? 
Dr. Suskind: It is hard to put into words how much I appreciate this honor. I believe that pediatric otolaryngology is one of the most uniquely powerful subspecialties in medicine. It is tied to the most fundamental, most beautiful parts of being human: breathing, smelling, tasting, communicating. We help children access these gifts and these tools. We help them reach their full potential. So, to be recognized for my work in this field—a field that I feel privileged to even be a part of—is truly humbling.