---
We Are Here for You in Nashville for #OTOMTG23
Experience cutting-edge science and dynamic networking and all Nashville has to offer!
---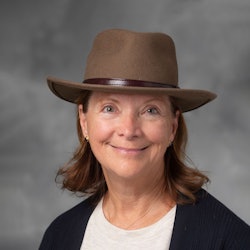 The global otolaryngology community has traveled from near and far to come together September 30 – October 4 in Nashville, Tennessee, for the 127th AAO-HNSF Annual Meeting & OTO Experience.
Kathleen L. Yaremchuk, MD, MSA, AAO-HNS/F President, extends a warm welcome to Music City to all attendees, representing the global otolaryngology-head and neck surgery community. "Make the most of your time in Nashville at the Annual Meeting. You will have the chance to renew relationships with colleagues and start new friendships with fellow physicians from the United States and those from over 85 countries. Challenge yourself to enjoy new life experiences and to channel that inner joy and enthusiasm, while reminding yourself of your amazing contributions and why you chose otolaryngology head and neck surgery." 
Be sure to join Dr. Yaremchuk for the Opening Ceremony, 8:00 – 9:00 am (CT), Sunday, October 1, at the Country Music Hall of Fame and Museum (across the street from Music City Center) where light morning refreshments will be available before the presentation begins. The Opening Ceremony features Jennifer R. Grandis, MD, presenting the John Conley, MD Lecture on Medical Ethics, specialty videos, leadership presentations, and the Presidential Citations.
Watch: Welcome from Daniel C. Chelius, Jr., MD, and Cecelia C. Damask, DO.
---
Following the Opening Ceremony is the ribbon-cutting for The OTO Experience, which will provide a central location to engage with other attendees, industry partners, and the 225+ exhibitors. It is a cornucopia of education, cutting-edge science, innovative technologies, and hands-on learning. And don't forget to stop there for scheduled coffee breaks as well as your boxed lunch (dates, times, and location on the mobile app). 
These four days of the Annual Meeting are the culmination of a year of planning and preparation not only to offer you a world-class science and education program but also to deliver it in a way that meets your goals of attendance.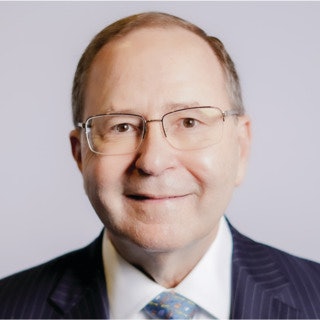 "The Annual Meeting is an open door to an exceptional scientific program with new, groundbreaking events and Nashville as its backdrop. Just when you think you've seen it all, Daniel C. Chelius, Jr., MD, the Annual Meeting Program Coordinator, and the entire Annual Meeting Program Committee (AMPC) have again distinguished themselves with another round of innovative and novel programming based on attendees' feedback over the past several years," said James C. Denneny III, MD, AAO-HNS/F Executive Vice President and CEO. 
The 2023 Annual Meeting schedule features over 450 education sessions as well as countless unique events to capitalize on your participation and grow your networks! 
"The Annual Meeting is a time of reunions, renewal, and refreshment for all of us and optimizing those opportunities will certainly look different for each attendee. Your participation in the meeting is what is helping us create the future of our specialty. Our true north in planning this meeting is to provide the opportunities for innovative and elevated education that is essential to our individual practices and the patients we treat," said Dr. Chelius. 
In addition to the traditional education program, which includes the Scientific Orals and Posters, Expert Lectures, and Panel Presentations, there will be new additions like the CME Enthusiast track, Coffee Talk with the Private Practice Study Group/Otolaryngology Private Practice Section, Crucial Conversations, Office Hours, and the 2023 Great Debates—featuring some newly enhanced aspects including cross-specialty debating—and the ENTrepreneur Faceoff! 
Simulation education at the Annual Meeting continues to grow, and this year there will be 30+ interactive, hands-on sessions to enhance surgical skills training at no extra charge. Given the growth of this education track, all sessions will take place in "Simulation Center" at the Omni Nashville Hotel, conveniently located across the street from Music City Center. In addition, the popular SIM Tank competition and Simulation Reception & Showcase will be held there as well. 
With a renewed focus on our international members and attendees, this year's International Day on Monday, October 2, will feature several can't-miss events including the International General Session, International Advisory Board Meeting, and the return of the International Reception (all international attendees are invited but must have reserved a ticket through the registration process). 
The 16th Annual Academic Bowl is also on the schedule again, but this year will be played as a Champions' Tournament on Tuesday, noon – 1:00 pm (CT), October 3, in Music City Center, Ballroom A2. This popular annual event is designed to foster a spirit of competition in a clinically oriented battle of the brains among residents. 
And for our growing medical student population at the Annual Meeting, a special Medical Student Track has been curated with sessions that include the Board of Governors Student Forum with Lunch, Harry Barnes Medical Society Student Event, Scientific Poster Tours hosted by the Young Physicians Section, and more. 
On top of all that and more, the AAO-HNS Sections' General Assemblies offer members an additional avenue for information, education, and connections. These sessions give members the opportunity to learn about important initiatives, hear from speakers on issues of importance to their community, and recognize their peers. The dates, times, and locations for the Section for Residents and Fellows-in-Training, Women in Otolaryngology Section, Young Physicians Section, and now the Otolaryngology Private Practice Section, formerly Private Practice Study Group, are in the app. 
To fully engage, review all offerings, set your schedules, and connect with other attendees, be sure to download the app and view the extensive education program, offering a depth of learning opportunities on topics spanning the specialty.    
In Nashville and beyond and at all times and in all places – We are here for you!