---
FPD: New Recognition Process for Specialized Skillset
The ABS and the ABOHNS have collaborated on a new Focused Practice Designation (FPD) for Adult Complex Thyroid/Parathyroid Surgery.
---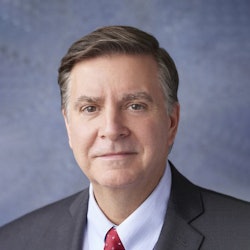 A significant shift has occurred in the last 20 years with increased caseloads of thyroid and parathyroid surgeries coming to otolaryngologists rather than to general surgeons. Soon, doctors who currently or expect to see a lot more of these cases in their practice will be able to study, recognize, and celebrate the mastered technique.
The American Board of Surgery (ABS) and the American Board of Otolaryngology – Head and Neck Surgery (ABOHNS) have collaborated on a new Focused Practice Designation (FPD) for Adult Complex Thyroid/Parathyroid Surgery. A panel of speakers closely involved in this initiative will present details and updates at Sunday morning's session on this topic.
Gregory W. Randolph MD, has been performing these surgeries for more than 25 years and is part of the FPD Steering Committee. He shared how he is looking forward to the designation becoming available to all board-certified otolaryngologist-head and neck surgeons, and how he sees it as a distinguished acknowledgment that could provide additional value to many practices. 
"I plan to apply for this Focused Practice Designation," said Dr. Randolph, professor of otolaryngology, Claire and John Bertucci Endowed Chair in Thyroid Surgical Oncology at Harvard Medical School, and surgeon at Massachusetts Eye and Ear. "Do I need this? No, but I would do it out of internal motivation. I want it as a designation of excellence." 
ABOHNS Executive Director Brian Nussenbaum, MD, MHCM, said the FPD will be a voluntary process to surgeons who decide to attain it, but not a requirement intended to limit who can do thyroid and parathyroid surgery. He expects the initial application process to open in the second half of 2024, with the first exam tentatively scheduled for 2025. 
There will be two pathways for surgeons to achieve the designation. The training pathway requires a completed American Head and Neck Society (AHNS)- or American Association of Endocrine Surgeons (AAES)-accredited fellowship with a subsequent five-year period to obtain the FPD. The practice pathway requires additional qualifying cases, but no fellowship, and three years to obtain the FPD upon approval of the application. Dr. Nussenbaum said the practice pathway will not close after a specified period of time, so this pathway will remain available to all interested surgeons throughout their careers. 
"The initiative demonstrates additional opportunities for enhancing the training of residents and fellows, focusing continuing certification activities on practice-relevant content, coordinating quality improvement initiatives, and collaborating among specialty societies and the boards," Dr. Nussenbaum said. 
For both routes, at least 20% of the minimum qualified caseload must be complex surgeries. Examples include substernal goiter surgery, reoperative thyroid or parathyroid surgery, tracheal resection for thyroid malignancy, or management of patients who have anaplastic or medullary thyroid cancer. 
Dr. Randolph said he has appreciated the chance to chair the otolaryngology side of the FPD Steering Committee, which is in partnership with general surgeons from ABS. At the next meeting in October, Dr. Randolph said they will continue to finalize administrative details of the FPD as well as identify a group of experts to begin writing the test content. 
"[The FPD] represents a unique opportunity to work across specialties in an educational collaboration," said Dr. Randolph.