---
2022 OTO Experience Exhibitor List
As of July 21, 2022
---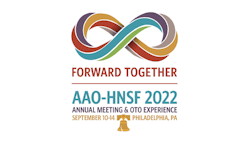 For an up-to-date listing, visit https://www.entnet.org/events/annual-meeting/oto-experience/exhibitor-list/
1
3-D Matrix, Inc.
3NT Medical Ltd.
A
ABISA, LLC
Acclarent, Inc.
Advanced Bionics
Aerin Medical, Inc.
ALK-Abelló, Inc
ATMOS, Inc.
Audigy Medical
B
Beutlich Pharmaceuticals, LLC
Bharadwaj MPC
BiLumix
BioMed ENT, Inc.
Black & Black Surgical, Inc.
Boston Medical Products, Inc.
Boston Scientific Corporation
BR Surgical-Optomic
Bryan Medical Inc.
C
C2Dx, Inc.
Cardinal Health, Inc.
Carestream Health
Castle Biosciences
Clarius Mobile Health
Cochlear Americas
Compulink Healthcare Solutions
Cook Medical
D 
DePuy Synthes
Designs For Vision, Inc.
Doctus Equipamentos Médicos
Dr. Kim Co.
D-Scope Systems
DUALAMS, Inc., dba Airkor
E 
Earlens Corporation
Ecleris, USA
Elsevier
Endocraft, LLC
F 
Firefly Global
G 
Global Surgical Corporation
Grace Medical
GSC/SurgiTel
GSI (Grason-Stadler, Inc.)
H 
Haag-Streit USA, Inc.
Happersberger Otopront GmbH
Hemostasis, LLC
Hill Dermaceuticals, Inc.
I
Innovia Medical
InnoVoyce, LLC
Inspire Medical Systems, Inc.
Intelligent Hearing Systems
Interacoustics
Interpace Diagnostics
Intersocietal Accreditation Commission
Intuitive Surgical, Inc.
Invotec International, Inc.
J 
J. Morita USA
JEDMED
Jeunesse Innovations
JULLSURG INSTRUMENTS CORP
K
KARL STORZ Endoscopy America, Inc.
Kirwan Surgical Products, LLC
KLS Martin Group
Kurz Medical, Inc.
L 
Leica Microsystems
M 
MAICO Diagnostics
McKeon Products, Inc.
MedPro Group
Medtronic, PLC
Mega Medical Co., Ltd.
Mitaka USA, Inc.
Modernizing Medicine, Inc.
MTI, Inc.
N
Naveris, Inc.
NeilMed Pharmaceuticals, Inc.
O 
Officite
Olympus America, Inc.
Optim, LLC
Oticon Medical
P 
Panacea Financial
Pangea Laboratory, LLC
Penn Medicine
PENTAX Medical
PHACON, Inc.
PhotoniCare, Inc.
Pilling from Teleflex
Plural Publishing
Preceptis Medical
Prisma Health
PROSIDIO, LLC
Pulmodyne, Inc.
Q 
QTC, A Leidos Company
R 
R&D Surgical USA, Inc.
Rabbit Air
RG Medical USA
RGS Healthcare
Rose Micro Solutions, LLC
Royal Bee
S 
Santosh Surgical Instruments
Sensonics International
SENTA Partners
SleepSource Alliance ENT
Smith+Nephew
Sontec Instruments, Inc.
Stryker Corporation
Sutter Medical Technologies USA
T 
Taewoong Medical USA
TEAC
The American Institute of Balance
The Doctors Company
The Permanente Medical Group, Inc.
Treble Health
U 
United Endoscopy
University of Michigan Health-West
USO Medical
UV Smart Technologies B.V.
V 
Valent Medical, Inc. (Prev. Valam Corp)
Vector Surgical, LLC
Veracyte
Vestibular First, LLC
X 
Xoran Technologies, LLC
Z 
ZEISS