---
Demystifying Outcomes Research and Evidence-Based Medicine
Becoming more knowledgeable about outcomes research is both practical and useful for your practice.
---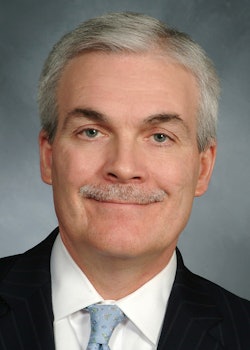 It's common to regard outcomes research and evidence-based medicine as complicated concepts that involve unusual and unfamiliar measurement tools, complex statistical analysis, and a detailed review of obscure literature. On the contrary, "outcomes research and evidence-based medicine are not complicated or unfamiliar. Both are practical and useful," said Michael G. Stewart, MD, MPH, Professor and Chair of the Department of Otolaryngology-Head and Neck Surgery at Weill Cornell Medical College and Otolaryngologist-in-Chief, New York-Presbyterian Hospital/Weill Cornell Medical Center in New York City.  
In Monday's session: "Clinical Fundamentals: Outcomes Research and Evidence-Based Medicine," Dr. Stewart will explain these important research fundamentals. This will be the 11th consecutive year the session has been offered at the AAO-HNSF Annual Meeting & OTO Experience.
Outcomes studies measure and quantify the end results of particular healthcare practices and interventions from the perspective of the patient, in a valid and reliable way to address knowledge gaps and to help you get a sense of the severity of symptoms and duration, and the impact of disease on the patient. The primary outcome, such as quality of life, functional status, and severity of symptoms, which is reported from the patient, can be detailed. But once you learn how to interpret the results, it's not as complex or unusual as it may seem. In the hour-long session, Dr. Stewart will provide examples of how to interpret outcomes-based studies to help you stay contemporary in your practice.
"I'll show the results of a small number of illustrative outcomes research studies so you can become familiar with those types of studies, what they showed, and what you can learn from them," he said. 
Dr. Stewart will also discuss the role of evidence-based medicine in the development of clinical practice guidelines and will explore how the authors arrived at the guideline clinical recommendations.  
The session is designed for trainees as well as experienced clinical providers. "It's a relatively basic introduction to outcomes research and evidence-based medicine, but even attendees who think they understand it may pick up a few pearls or enhance an area they had a question about," Dr. Stewart said.  
Ultimately, the session may motivate you to search for outcome studies to answer your clinical questions or to develop your own outcomes instrument or questionnaire for your otolaryngology practice, confident in knowing how to interpret the results to guide patient treatment. "Attendees will leave with a better understanding of how to potentially use these tools to help their patients and their practices," Dr. Stewart said.