---
Simulating for the Real Thing
Hands-on learning expands at Annual Meeting, including nearly 20 simulation sessions, SIM Tank, and the Simulation Reception and Showcase.
---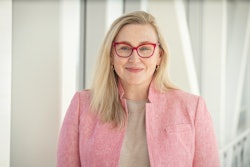 Hands-on learning just got even better at this year's AAO-HNSF Annual Meeting & OTO Experience. To enhance education programming, the Annual Meeting has expanded its track of simulation sessions and hands-on surgical skills training. This includes three simulation events—the Worst-Case Scenarios Managing OTO Emergencies in Practice Workshop, SIM Tank, and the Simulation Reception and Showcase.
According to Simulation Education Committee Chair Kelly Michele Malloy, MD, the Worst-Case Scenarios workshop is designed to prepare practicing otolaryngologists for low-frequency, high-stakes emergency situations that they may not encounter often in their daily routines. Attendees will participate in a rotation of six simulated otolaryngology emergencies, working with a cohort of six peer attendees. Following each simulation, the group will be led through a debriefing by faculty facilitator who will discuss best practices for these situations, based on published guidelines and available literature.
"Simulation offers practical, hands-on training for surgical emergencies that are rare but high stakes events for patients," Dr. Malloy said. "The Worst-Case Scenarios Workshop teaches more than just clinical management techniques. It enhances decision-making skills, effective communication and team leadership. Simulation is not merely the implementation of a cool technology, but rather an educational modality that promotes experiential and reflective learning. When the attendee returns to their home practice, this simulation training will benefit not only them, but the multidisciplinary teams they work with, and most importantly, their patients."
For SIM Tank, the top three most innovative simulation project authors will present to a panel of expert judges and compete for cash prizes. Simulation projects are judged on innovation and creativity, scalability throughout the specialty, and advancement of training and practice in the field of otolaryngology. These exemplary projects are selected from the 2022 Call for Simulation Proposals.
The Simulation Reception and Showcase immediately follows Sim Tank and provides an opportunity for simulation scholars to demonstrate their innovative otolaryngology simulators, simulation projects, and simulation curriculum. "This annual event has become our otolaryngology simulation think tank, a real place to share ideas and test new models," said Dr. Malloy. Table-top simulator demonstrations and presentations will be on display to highlight individual and team accomplishments.
Finally, this year's Annual Meeting includes nearly 20 simulation sessions to choose from, including cochlear malformations in your hand, endoscopic surgery of the pediatric airway using 3D simulation models, advanced ultrasonography techniques, and more.
"For example, I will be participating in a session on the effective management of auricular hematoma. It's a common cause for otolaryngologic consultation, both in the outpatient clinic and in the emergency department. While identification of an auricular hematoma is fairly straightforward, improper drainage and bolster dressing of the auricle can result in significant complications and deformity," Dr. Malloy said. "As such, every otolaryngologist and otolaryngology advanced practice provider needs to be able to diagnose and treat hematoma surgically, as well as anticipate, mitigate, and identify potential complications."
Simulation sessions will be taking place in Rooms 118 A, B, C throughout the Annual Meeting. Additional tickets are not required, but seating is limited. Search the program schedule for these nearly 20 sessions by applying the Session Type search filter to "Simulation Presentation."
 "The patient is the beneficiary of our planning, training, facilitating, and practicing," Dr. Malloy said. "We hope everyone can take advantage of these novel offerings throughout the meeting."