---
Workforce and Socioeconomic Survey
Thanks to initial respondents, today's drawing winners, and you can still participate.
---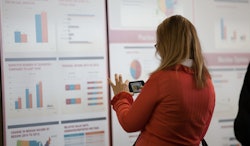 All members who completed the AAO-HNS Workforce and Socioeconomic Survey prior to September 6 were entered into a special drawing. The following individuals are today's announced winners:
Free Registration to the AAO-HNSF 2023 Annual Meeting & OTO Experience in Nashville, Tennessee:
David Michael Straka, MD (Durham, North Carolina)
Free FLEX Registration:
Benjamin James Westbrook, MD (El Paso, Texs)
Initial survey results will be presented on Tuesday, September 13, at a panel, "The Otolaryngology Workforce," at 9:15-10:15 am (ET) in Room 121 AB of the Convention Center.
For those who did not yet complete the survey, there is still plenty of time! The survey, which is open to all U.S.-based otolaryngologists (practicing, retired, residents and fellows), is available here. If you have any issues accessing the weblink please contact [email protected].