---
Mistakes Happen, but They Can be Avoided
All of us make mistakes, but the goal is to build systems that will help prevent those inevitable mistakes from causing harm to the patient.
---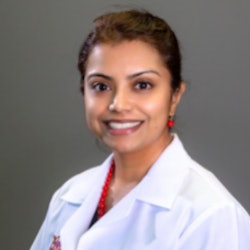 It's every physician's worst nightmare: A patient is given the wrong medicine and has a bad reaction, the wrong ear is implanted, or a needle is left in a patient's neck.
Those scenarios and more can and do happen, but steps can be taken to prevent them. That's the premise behind the on-demand education session, "Near Misses, Never Events, and Just Plain Scary Cases."
Nausheen Jamal, MD, moderator of the session, said one of the main goals of the session will be to learn about the big concepts behind how we think about error in patient care and how we think about quality improvement.
"There are a lot of strategies and themes that are common across specialties and even things that medicine has in common with other industries," said Dr. Jamal, associate professor and chair of the Department of Otolaryngology-Head and Neck Surgery  who is a board-certified otolaryngologist at University of Texas-Rio Grande Valley School of Medicine in Edinburg, Texas. "For example, a lot of what the medical profession uses to focus on safety comes from the airline industry. Plane crashes are very rare, and we want errors in medicine to be just as rare."
Doctors are humans, and humans are imperfect, Dr. Jamal said. All humans make mistakes, but the goal is to build systems that will help prevent those inevitable mistakes from causing harm to the patient.
"Maybe a nurse was overtired and gave the patient the wrong medicine," she said. "The goal shouldn't be to fire the nurse. The goal should be to build a system that prevents the nurse from being overtired in the first place."
Matt Smith, MD, one of the panelists for the session, said both human and system factors contribute to these near misses and never events, and the key to preventing them lies in continual evaluation and improvements to the system.
"Whether it be wrong site surgery, mislabeling medications, or improper identification of prior implants, all of these happen when they shouldn't," he said. "We need to look at the system that these mistakes happen in to figure out how to improve and prevent them from happening again."
Another goal of the session, Dr. Jamal said, is to help physicians recognize that they are not alone and that they should be able to rely on their colleagues for help in dealing with those "never events" when they happen.
"The primary victim when something goes wrong is the patient," she said. "But there is also the concept of the second victim and that is the physician or caregiver. We have to recognize that it is not necessarily that person's fault and that they were not trying to harm that patient."
Dr. Jamal said the most common types of errors that medical professionals make are medication-based errors. For example, a nurse could go into a medication room with medications lining the shelves and pick up the wrong one because it was located right next to the correct one. Or someone changed the location of the medicine, or the bottle was too similar to the wrong medicine.
"The question is, how do we build systems to make it more difficult for those errors to occur?" Dr. Jamal said. "Maybe we have a medication storage system developed so all the medicines are forced to be in the right place. Or maybe on the manufacturing side, we make sure bottles for easily confused medications do not look alike."
Ultimately, Dr. Jamal said it's important for physicians to work together to do everything possible to prevent these incidents and to be there for each other if and when they do happen.
"We want to make sure people recognize the potential psychological harm that can come to the second victim," she said. "If something like that happens, he or she should know not to be afraid to ask for support."
Visit the Annual Meeting & OTO Experience Meeting Daily for more articles.