---
The Importance of Developing Professional Expertise
Take the right steps to be considered an expert in your field.
---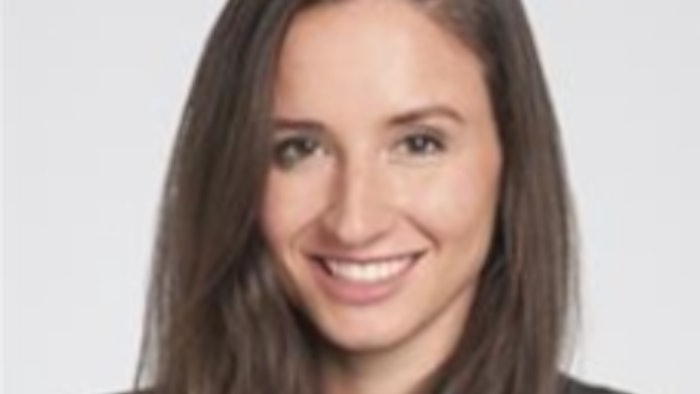 You may consider yourself an expert in your given specialty, but the bigger question is, do others consider you one?
Finding the right path to becoming an expert is the topic of "Developing Professional Expertise: Plan, Publish, and Present," an on-demand session.
Session moderator Rachel A. Georgopoulos, MD, assistant professor of otolaryngology at Cleveland Clinic in Cleveland, Ohio, said developing professional expertise is a great way for clinicians to gain recognition both nationally and internationally.
"It is important," she said, "to focus on an area that you are passionate about and get involved in academic activities you are interested in. This will allow you to be more productive and stay motivated."
That passion should lead you into choosing the right career niche. Dr. Georgopoulos said it should be an area that you truly want to devote your time and energy to.
"This will make you overall more satisfied and ultimately more productive," she said. "Discuss the reasons why you are choosing a niche with your peers, mentors, and family. This can help you make the right decision for you."
Dr. Georgopoulos is joined in the session by panelists Stacey L. Ishman, MD, MPH, medical director of utilization management at Cincinnati Children's Hospital Medical Center in Cincinnati, Ohio; Bevan Yueh, MD, MPH, CEO for University of Minnesota Physicians in Minneapolis, Minnesota; and Daniel C. Chelius, Jr., MD, pediatric otolaryngologist at Texas Children's Hospital in Houston, Texas, and AAO-HSNF Annual Meeting Program Coordinator. All three offered some tips for developing your career niche and your research portfolio within that niche.
"Pick one or two words that define your research," said Dr. Ishman. "And make sure to include them in all your talks and papers. This allows focus and makes people understand your area of interest. Not everyone may choose to select a niche but doing so can be useful if you find that you are passionate about a specific area in otolaryngology or academics."
"Practice your 'elevator speech,'" said Dr. Yueh. "Know your focus area and practice how you would explain what that is in a sentence or two. Also, consider hiring a career coach to help you identify your strengths and weaknesses, and to help prioritize and execute on your goals."
"When you want to start presenting nationally, be the expert," added Dr. Chelius. "Start small, start locally, and pick a topic without multiple broadly established experts. Or moderate a panel with a group of those experts to begin establishing your own credentials."
Part of becoming an expert in your field will involve presenting on a national level. Dr. Georgopoulos offered this advice, "Go to meetings, look at old programs, speak with mentors in the field, and submit multiple projects to increase your chances of getting selected to present."
Dr. Ishman said that enlisting others and getting an early start in your career can be important steps to becoming comfortable with presenting on a national level.
"Enlist your mentors and sponsors, along with thought leaders in the area, and see what they want to talk about or think are the hot topics," she said. "I also recommend early in your career that you moderate panels of experts, but do the legwork—write the proposal, invite the experts to participate. Create the basis for the content so it's easy for them to say yes."
Of course, attending this session at this year's Academy Meeting wouldn't hurt, either. Dr. Georgopoulos said she is hopeful that attendees will get a lot out of the discussion.
"This panel will hopefully demonstrate that if you are eager and passionate, attaining expertise and a national or even international presence is possible," she said. "But you need to ask to get involved and do the work. Be persistent, stay focused and organized, and you can attain your career goals."
This is an on-demand session.