---
A Systematic Review Can Help You and Your Patient Get the Most from Their Care
Value-based healthcare is key to providing patients with the best care for the least amount of money.
---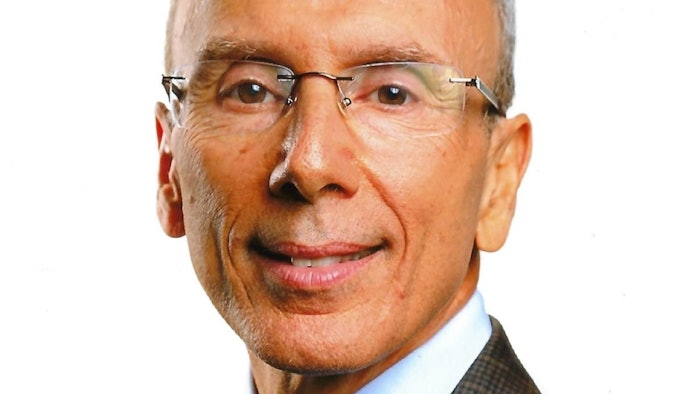 Value-based healthcare is an increasingly popular trend in the medical field that ties payments to the quality of care — rather than the quantity — and can reward providers for the efficiency and the effectiveness of the treatment they provide.
For patients, it can mean lower costs, a bigger focus on prevention, and a streamlining of care by bundling certain related services together. But how can clinicians be sure both they and their patients are getting the most from the value-based care system? One way is via a high-quality systematic review of the practices they use.
An On-Demand session, "Value Based Healthcare: How To Interpret and Prepare a High Quality Systematic Review," aims to help with just that by giving physicians the tools they need to conduct these critical reviews.
Richard M. Rosenfeld, MD, MPH, MBA, professor and chair of otolaryngology at State University of New York's Health Sciences University in Brooklyn, New York, will be one of the presenters along with Martin J. Burton, MA, DM, FRCS, professor of otolaryngology at John Radcliffe Hospital, University of Oxford, Oxford, United Kingdom.
Dr. Rosenfeld said value-based healthcare is key to providing patients with the best care for the least amount of money.
"Value-based healthcare provides optimal value for patients with the best outcomes at the lowest costs," he said. "A goal that is facilitated by trustworthy systematic reviews of interventions to inform health policy, guidelines, and management decisions."
A systematic review, according to Dr. Rosenfeld, attempts to locate, appraise, and synthesize all the empirical evidence to answer a given research question, using specific methodology to reduce bias and maximize the validity of the review. In this case, the review would be directed at value-based healthcare.
"Systematic reviews help clinicians provide the most evidence-informed care by succinctly giving a bird's-eye view of existing research studies, our confidence in them, what they tell us about treatment benefits and harms, and how applicable the conclusions are to specific patients or environments," he said.
Dr. Rosenfeld said one of the goals of the session is to help clinicians learn to evaluate reviews in order to determine what is the best care for their patients.
"Our goal is to promote trustworthy systematic reviews and meta-analyses of the highest quality by illustrating optimal principles and practices developed by the Cochrane Collaboration and other groups," he said. "The same insights will help clinicians read and critically evaluate published reviews by others to assess if they are trustworthy for patient care."
Anyone tuning into the session, Dr. Rosenfeld said, will hopefully gain an appreciation for the importance of systematic reviews and how they can contribute to the value-based healthcare system.
"Systematic reviews often provide the highest level of evidence when seeking information about benefits, harms, and indications for healthcare interventions," he said. "So time spent understanding the underlying principles and methodology can yield large benefits for clinicians seeking to provide optimal, value-based healthcare to their patients."
Visit the Annual Meeting & OTO Experience Meeting Daily for more articles.