---
The Real-World Impact of Disparities in Healthcare
Recognizing biases and disparities in healthcare is an essential step in correcting them.
---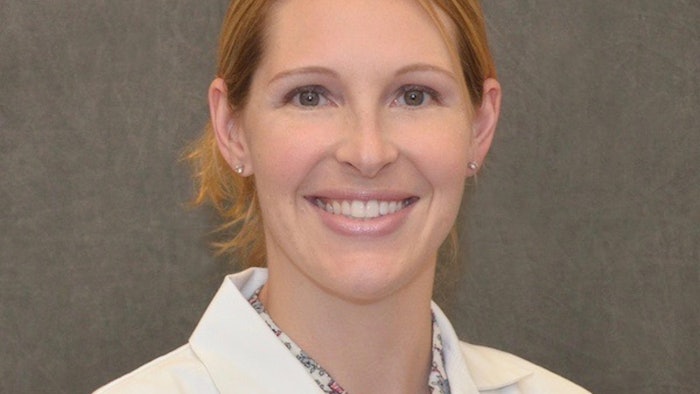 Healthcare disparities is more than a buzzword. It is shorthand for
enormous variations in disease occurrence and outcomes between different groups. And while disparities are most often described through the lens of race and ethnicity, they occur across a broad range of dimensions from insurance status to age, gender, sex, socioeconomic status, geography, citizenship, language, disability, and more.
"You could very well feel like you don't treat patients differently, but the data tells a different story," said Sarah N. Bowe, MD, EdM, director of pediatric otolaryngology at San Antonio Military Health System in Fort Sam Houston, Texas. "Just think of the studies around pain medication distribution in emergency departments or the differences in prevalence and outcomes from COVID-19 in different locations and between different groups in the same geography. Numerous studies have identified healthcare disparities within our specialty that affect us, our patients, and their outcomes."
Dr. Bowe will moderate a panel exploration of "Unequal Treatment: How Healthcare Disparities Negatively Impact Our Otolaryngology Patients" on Wednesday from 10:00 am – 11:00 am (PT). She will discuss the problem and approaches to reducing disparities with:
Karthik Balakrishnan, MD, MPH, associate professor of otolaryngology-head & neck surgery at Stanford University in Stanford, California.
Regan W. Bergmark, MD, 

sinus and endoscopic skull base surgeon at Brigham and Women's Hospital and Dana Farber Cancer Institute at Harvard Medical School, and

faculty at the Harvard Center for Surgery and Public Health

, in Boston, Massachusetts

.

Uchechukwu C. Megwalu, MD, MPH, associate professor of otolaryngology-head & neck surgery at Stanford University in Stanford, California. 
The glaring racial and ethnic differences in COVID-19 infection rates, hospitalization rates, and outcomes exposed the stark reality of inequalities across the spectrum of healthcare, Dr. Bowe said, but unequal access, unequal treatment, and unequal outcomes are not new.
Otolaryngologists, like everyone else, have implicit biases. These unconscious biases affect the way clinicians view patients both as individuals and as groups. Biases also emerge at the societal level as privilege and disadvantage for different groups. These biases and disparities drive and modify patient-provider interaction, medical decision making, patient experience, treatment adherence, and treatment outcomes.
Look no further than some of the earliest demographic findings during COVID-19. In New York City, early data showed that White residents had a mortality rate of 10.2 per 100,000 compared to 19.8 per 100,000 for Blacks and 22.8 for Hispanics. In Wisconsin, 50% of COVID-19 cases and 81% of fatalities recorded in Milwaukee County occurred among Blacks, who made up 25% of the local population. Similar disparities in infection, hospitalization, and outcome persist.
Recognizing biases and disparities in healthcare is a first and essential step in correcting them, Dr. Bowe said. Otolaryngologists, their staffs, institutions, and associations must openly discuss and explore disparities from the individual provider level to practices, hospitals, health systems, and populations, and actively promote change.
"We have not had a lot of robust discussion or robust research into healthcare disparities," she said. "Normalizing conversations around disparities is a necessary piece of the change process. So are research and detailed data."
Disparities are not insoluble, Dr. Bowe said. Examining inequalities and disparities in healthcare through the lens of quality improvement reveals a familiar approach to identifying quality gaps and closing them.
"Managing healthcare disparities is an iterative process that can occur at progressively larger levels of the healthcare continuum, from individual patient/provider encounters to healthcare system organization," she said. "Data from each level can help direct focus on the best interventions. Like any good quality improvement project, it is important to start with an understanding of the baseline data, see how that is impacted by different decisions and policies that are currently in place, and then monitor how changes to those decisions and policies influence the trajectory of care."
The goal of the session, according to Dr. Bowe, is to spur individuals to recognize the problem and see where they can begin implementing changes in their own practices and institutions.
Visit the Annual Meeting & OTO Experience Meeting Daily for more articles.