---
Q & A with Richard M. Rosenfeld, MD, MPH, MBA
Tympanostomy tubes guideline update provides new recommendations for indications and management for children who receive tubes.
---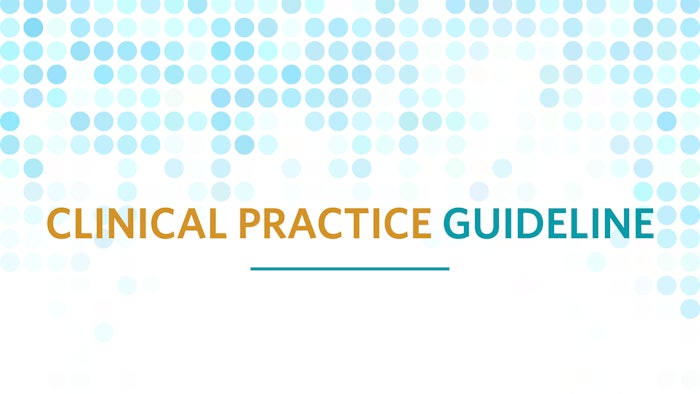 The clinical practice guideline update for the most common ambulatory surgery performed on children in the United States—tympanostomy tubes—is imminent. Meeting Daily talked with Richard M. Rosenfeld, MD, MPH, MBA, Chair of the Guideline Update Development Group, about the background of the guidelines and what's new in the update. Dr. Rosenfeld is distinguished professor and chair of otolaryngology at SUNY Downstate Health Sciences University, in Brooklyn, New York. Look for the full guidelines update, executive summary, and plain language summary (for patients and families, to be published in Otolaryngology-Head and Neck Surgery in early 2022.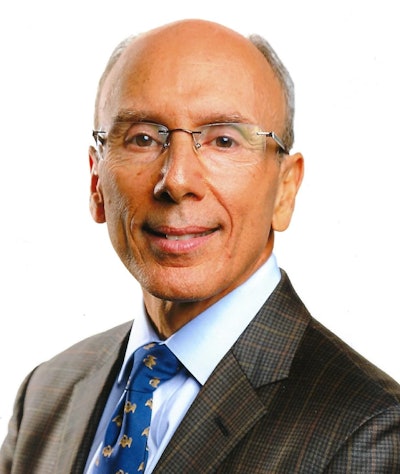 Meeting Daily: You are the lead author on the original 2013 clinical practice guideline and the update. Can you explain your interest in the subject? 
Rosenfeld: My work with Dr. Charles Bluestone, and other pioneers of otitis media research (including tubes) during my fellowship training in pediatric otolaryngology at Children's Hospital of Pittsburgh, led to my fascination and lifelong interest in the subject. My research, publications, and clinical work over the past 30 years, since fellowship, have led to my designation as the foremost authority on tympanostomy tubes worldwide by Expertscape.
Meeting Daily: The placement of tympanostomy tubes is common in the United States—each year 667,000 children under 15 years of age receive tympanostomy tubes. Is this still the best treatment for otitis media in children?
Rosenfeld: For chronic otitis media with effusion (chronic OME, or persistent middle-ear fluid), tubes are the only proven intervention with efficacy in randomized controlled trials (RCTs). Frequent ear infections (recurrent acute otitis media, or rAOM) and persistent AOM benefit from tubes in some children but can also be managed with antibiotics and sometimes improve on their own.
Meeting News: Why were the original guidelines written? Why were guidelines needed?
Rosenfeld: Although many articles, including RCTs, had been published about tubes at the time, there was not a single valid, trustworthy guideline published in the U.S., or anywhere else, on evidence-based indications for patient selection and management. This was a major omission given that tube insertion was, and still is, the most frequent ambulatory surgery for illness in children in the U.S. At the time both the Centers for Medicare & Medicaid Services and the American Medical Association were questioning the efficacy of tubes, so we expedited the guideline development to address their concerns, which ultimately were unfounded.
Meeting News: Were there controversies over the original guidelines?
Rosenfeld: When published in 2013, the tube clinical practice guideline was state of the art in terms of guideline methodology and underlying research evidence. There were surprisingly few controversies. We had anticipated that clinicians would question the recommendation to NOT perform tube insertion in children with rAOM (recurrent) without persistent middle-ear fluid, because the best evidence did not seem to show benefits. In contrast, when children with rAOM did have persistent middle-ear fluid (one or both ears), tubes were a management option since they did have benefits. Surprisingly, there was minimal pushback about this. What little controversy did exist related mainly to a recommendation of getting audiometry for children before ear tube surgery, mainly due to resource constraints or availability of pediatric audiology. This has been addressed in the update.
Meeting News: Why the update? Why now?
Rosenfeld: We typically assess the need for a guideline update after five years, which was done in this case, but the process was subsequently delayed by the pandemic. Our guidelines, and updates, optimally have in-person meetings; this was the first time that AAO-HNSF performed a major guideline update using only virtual meetings. To determine the need for an update, we sent the original guideline with structured questions to a multidisciplinary group of stakeholders to get feedback on the validity of recommendation and the need for new ones. Based on the feedback, we decided a major update was needed, particularly to add several new recommendations for quality improvement.
Meeting News: How does the update improve upon the 2013 guidelines?
Rosenfeld: The main improvements include:
Emphasis on patient education and shared decision-making
A new flowchart that ties together all action statement recommendations in a cohesive manner
Four new key action statement recommendations regarding:
          - prophylactic antibiotic ear drops (to NOT use routinely)
          - use of long-term tubes (to NOT use routinely for initial surgery)
           - adjunctive adenoidectomy (as an option for children aged four years or older)
           - strongly recommending a follow-up visit within three months to tube insertion to assess outcomes.
Meeting News: What else is new or noteworthy in the update?
Rosenfeld: The update adds intellectual disability, learning disorder, or attention deficit hyperactivity disorder to the list of risk factors that place children who have otitis media with effusion at increased risk for developmental difficulties. It also updates categories of normal to mild hearing loss in children, with normal hearing as 0 to 15 decibels (dB), slight hearing loss as 16 to 25 dB, and mild hearing loss as 26 to 40 dB.
Meeting News: What are the goals of the update?
Rosenfeld: The goal of the update, and all AAO-HNSF clinical practice guidelines, is to promote quality improvement through evidence-informed recommendations developed by a multidisciplinary group using valid and trustworthy methodology. Some of the recommendations in a guideline also become quality (performance) measures that can be implemented through the AAO-HNSF qualified clinical data registry (Reg-entSM) for quality reporting and assessment.
Meeting News: How will the update help clinicians in day-to-day practice?
Rosenfeld: By reading the guideline, and following the key action statement recommendations, clinicians can promote optimal outcomes and quality of care for children with tympanostomy tubes. There is also evidence that clinicians who adhere to guidelines are much less likely to have bad outcomes when complications or adverse events occur leading to litigation. Importantly, their patients will benefit greatly from the numerous supporting materials provided, including a plain language summary, FAQ lists, education handouts, and summary tables.
Meeting News: How will attending this session enhance clinicians' understanding of the update?
Rosenfeld: Whenever the AAO-HNSF releases a new, or updated, clinical practice guideline, we have a panel discussion at the Annual Meeting, usually preceding publication, so the audience can learn what's new, what's important, and how current management will be impacted. It allows the audience to learn directly from the development leadership the key clinical insights and how they relate to quality improvement opportunities. Equally important, it allows the panelists to learn through Q&A how clinicians react to the guidance and any concerns they may have.
Meeting News: Anything else you'd like to add?
Rosenfeld: Tympanostomy tubes, when inserted in the right child, for the right reason, at the right time can profoundly improve quality of life for the child and family. This is especially true for children with developmental delays or disabilities, whose progress can be severely limited by chronic middle-ear fluid but substantially improved once the fluid, and hearing loss, are cured by tubes. Rarely do we see such a safe and minor intervention like tube insertion, which some doctors now do in the office without general anesthesia, have such a dramatic positive impact on a child's life.
Visit the Annual Meeting & OTO Experience Meeting Daily for more articles.