---
Newest Installment of Century of Excellence Available at #OTOMTG21
---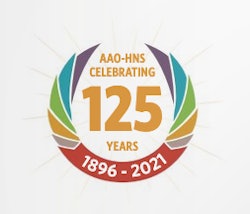 The American Academy of Otolaryngology–Head and Surgery and its Foundation (AAO-HNS/F) are celebrating the organization's 125th anniversary in 2021, and it is our intention to continue the legacy depicted in Pioneering Specialists representing the years 1896 to 1979, which was followed up by Pioneers on a New Frontier, covering the years 1979 to 1996, and were combined in the landmark publication Century of Excellence.
Legacy of Excellence will become the newest installment of the trilogy, spanning 1996 through 2021. The project started almost two years before publication and a significant amount of research was performed by the AAO-HNS/F Communications Business Unit that included searching through historical documents, recordings by many of the leaders of the time, and publications of the 25-year period as well as through personal interviews with many of the leaders during that era.
As the book was developed, there was no attempt to mirror the previous two publications, but rather to reflect the technological advances currently used in the publishing industry and more closely resemble the styles used in 2021. The extraordinary work done by Christina Maggio and Kathy Lewis allowed the publication to be completed on time for release at our 125th Anniversary Annual Meeting & OTO Experience in Los Angeles, California, October 3-6, 2021.
– Excerpt from Legacy of Excellence  |  Legacy of Excellence
Visit the Annual Meeting & OTO Experience Meeting Daily for more articles.