---
Academy Sections Bring Out Their Best for General Assemblies
Sections for Residents and Fellows-in-Training, Young Physicians, Women in Otolaryngology, and International Advisory Board invite you to attend.
---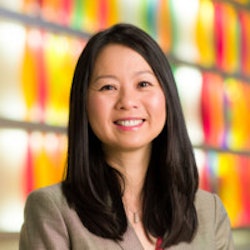 Academy sections will offer special places for networking, information, and inspiration during the General Assemblies at this year's Annual Meeting & OTO Experience.
On Sunday, September 11 at 3:00 pm (ET), the Section for Residents and Fellows-in-Training (SRF) and the Young Physicians Section General Assemblies will take place. Immediately following, at 3:35 pm, the Sections are cohosting a combined lecture. The guest speaker will be recognized otolaryngologist Julie L. Wei, MD, founder of A Healthier Wei. Dr. Wei will talk about her personal experience with extreme burnout and discuss factors that erode physician well-being and career longevity.
Kevin Y. Zhan, MD, Chair of the SRF and fellow physician in the Otology and Neurotology Division at Washington University in St. Louis, Missouri, said the lecture is only part of what the SRF has in store this year.
"We will briefly go over some SRF updates and announce both the new Governing Council as well as important award winners," Dr. Zhan said. "After [the lecture] we are excited to announce a brand-new networking event and social hour with free drink tickets at Iron Hill Brewery."
Carol Liu, MD, MS, Chair of the YPS, and pediatric otolaryngologist at Texas Children's Hospital in Houston, said her goal during the COVID-19 pandemic has been to help members "rekindle our initial love of medicine and patient care," a mission she plans to continue at this year's meeting.
"The COVID-19 pandemic has been an unprecedented health crisis faced by physicians for the last two and a half years," she said. "The disease has altered our interactions with patients, family, and each other."
Members of the Women in Otolaryngology Section this year can expect a keynote address from Naomi Rothman, PhD, Associate Professor of Management at Lehigh University's College of Business in Bethlehem, Pennsylvania, on Monday, September 12 at 11:45 am (ET). Dr. Rothman will discuss the benefits of mixed emotions and the unexpected ways that people make higher quality decisions and influence others through their use of emotions and power.
WIO Chair Priya D. Krishna, MD, Associate Professor of Otolaryngology and Head and Neck Surgery at the Loma Linda University School of Medicine in Loma Linda, California, said the section is especially excited to feature Dr. Rothman this year.
"She is a highly sought-after speaker with her own TED talk and is featured in many podcasts," Dr. Krishna said. "Her comments on ambivalence as a tool have great relevance in leadership development."
The WIO Section will also feature the presentation of the Helen F. Krause, MD, Trailblazer Award, the Exemplary Senior Trainee Award, and the He for She Award.
On Monday at 2:30 pm (ET), the International Advisory Board (IAB) includes a global OTO leadership panel and features prominent specialists representing the regions of the world.
IAB Chair Prof. Muaaz Tarabichi, MD, Co-Founder of the Tarabichi Stammberger Ear and Sinus Institute in Dubai, UAE, said the COVID crisis brought the international medical community together in new ways.
"The advantages of reaching out across borders were evident during the COVID crisis," he said. "We learned from each other's experiences as different countries faced the challenges one after another."
Dr. Tarabichi said attendees at Monday's session will further explore how we can continue to bring our global community together.
"The ease and reach of modern communication have given us the opportunity to leverage each other's experience and knowledge," he said.