---
Session Features Feedback Fundamentals for Surgical Success
Structured feedback sets the stage for developing best practices.
---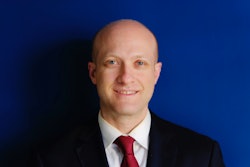 Providing feedback to surgical trainees is a time-honored tradition in medicine that can help learners improve their operative performance. Informing residents of what they did wrong during a surgical case, how they could improve, and where they excelled is essential for professional growth. At the end of a case, however, it's common to provide vague comments, such as "Do better next time," "Just read more," "You did that wrong," or "Good job."  Unfocused comments can leave learners unsure of what they did right or wrong and what to do to next time. Did they not perform well because it was a hard case, they used the wrong surgical technique, or just didn't have enough experience?  
"To help surgical trainees learn from their mistakes and their surgical experiences, providing structured feedback is important," said Michael I. Orestes, MD, Associate Professor of Head and Neck Surgery at Uniformed Services University and Otolaryngologist in the Department of Otolaryngology, Head and Neck Surgery at Walter Reed National Military Medical Center in Bethesda, Maryland. Dr. Orestes will moderate Wednesday's session, "Cutting-Edge Feedback: Framework for Feedback Following Surgical Procedures." The session will discuss the best strategies for providing feedback to surgical trainees for maximum learning impact.
To optimize educational value, structured feedback builds on itself. It's important, for example, to set the stage by having learners pick a goal before surgery begins, if it's appropriate for their level of learning, Dr. Orestes said. The goal might be to divide strap muscles along the linea alba and separate from the thyroid gland in conventional open thyroidectomy. After providing feedback at the end of the case, learners can then develop a new goal, based on the surgical challenges they encountered in the current case.  
During the session, various simple and complex surgical scenarios will be presented, including complications, such as bleeding and a cerebrospinal fluid (CSF) leak. The presentation will also include how to talk through the thought process of repairing or managing common surgical situations and complications with trainees so they can master future technical challenges with increased confidence.  
"Many instruction courses are targeted toward how to do various parts of surgical procedures," Dr. Orestes said. This session will focus on how surgeon educators can tailor specific feedback so trainees can draw conclusions at the end of cases for more effective self-assessment.  
"Structured feedback is a two-way conversation that helps both students and teachers," Dr. Orestes emphasized. "It helps motivate learners to improve performance, and it helps teachers hear where the learner is coming from, so they can focus their feedback for measurable improvements in technical skil