---
Workforce and Socioeconomic Survey: Day 1 Drawing Winners
Thanks to everyone who participated in the survey. Here are today's winners of the drawing. There is still time to take the survey.
---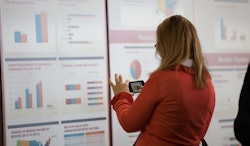 All members who completed the AAO-HNS Workforce and Socioeconomic Survey prior to September 6 were entered into a special drawing. The following individuals are today's announced winners, with additional winners announced in the September 12 eDaily.
Free Registration to the AAO-HNSF 2023 Annual Meeting & OTO Experience in Nashville, Tennessee:
Bruce R. Maddern, MD (Jacksonville, Florida)
Anju K. Patel, MD (Boston, Massachusetts)
Free FLEX Registration:
Willard C. Harrill, MD (Hickory, North Carolina)
Aleen J. Lee, MD (Clackamas, Oregon) 
Initial survey results will be presented on Tuesday, September 13, at a panel, "The Otolaryngology Workforce," at 9:15-10:15 am (ET) in Room 121 AB of the Convention Center.
For those who did not yet complete the survey, there is still plenty of time!  Academy members who are U.S. practicing physicians, fellows, and residents were emailed the survey, which was originally sent on Monday, August 8. Please check your inbox for an email from aao-hns-socioeconomicsurvey@cvent.com. If you cannot find the email in your inbox, please check your spam folder or contact healthpolicy@entnet.org.