---
#OTOMTG22 Safety Update
Be aware of your surroundings when you are walking in Philadelphia.
---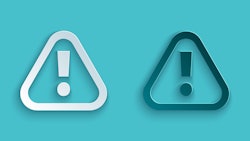 As we welcome you to the city of Philadelphia, we are reminding you of the importance of taking personal safety measures during your stay. We had an unfortunate incident in which a member of our production team was assaulted yesterday evening. We have been informed that the Philadelphia Police Department is providing an increased uniform presence around the Pennsylvania Convention Center and surrounding hotels. Philadelphia is providing additional safety officers in the area. The hotel and convention center security teams have been informed and are aware. Below are just a few safety precautions we would like to reiterate.
Use Street Sense
Safety in Numbers: Travel in groups and avoid traveling by yourself.
Remove Your Conference Badge: When leaving the meeting space, remove your conference badge and ribbons. Similarly, leave your registration bag in your hotel room. These are signs you are from out of town and might be an easy target.
Be Aware of Your Environment: Use well-lit streets and avoid deserted areas.
Walk with Confidence: To avoid being a target, communicate the message that you are confident, calm, and know where you are going.
One and Done: Do not allow others into your hotel using your key pass.